Constant innovation is part and parcel of building services technology. Commercial and private users alike aim both to integrate the latest innovations into their infrastructure, whether existing or new, and – increasingly – to connect it in 'smart' networks. The aim here is to increase both efficiency and convenience.
The 26 building technology events organised by Messe Frankfurt offer strategists and opinion leaders key interfaces for identifying the very latest market developments, and networking with providers in this global sector. There are 26 events at which ideas become global megatrends.
Building Technologies worldwide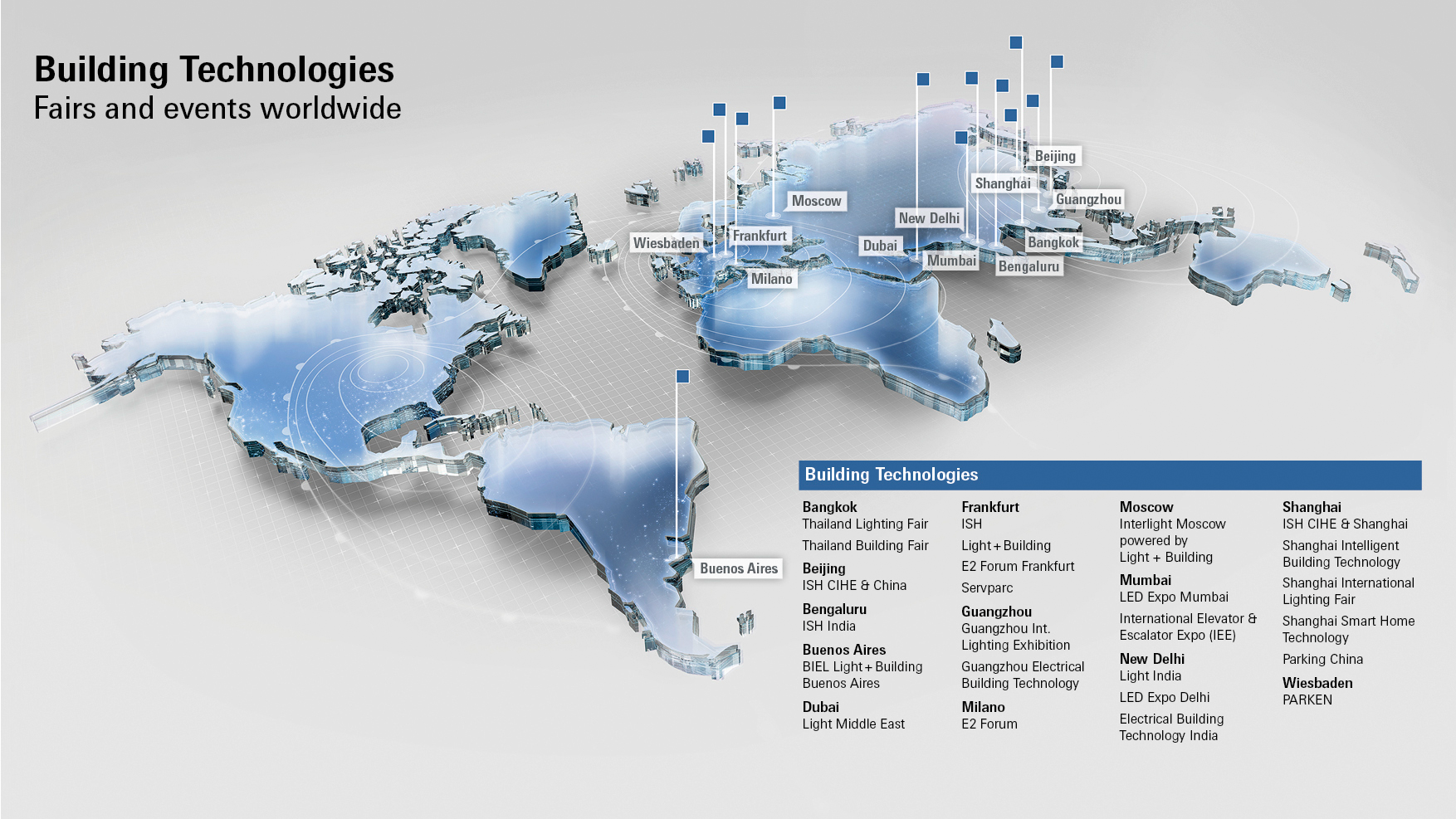 Building services technology goes PropTech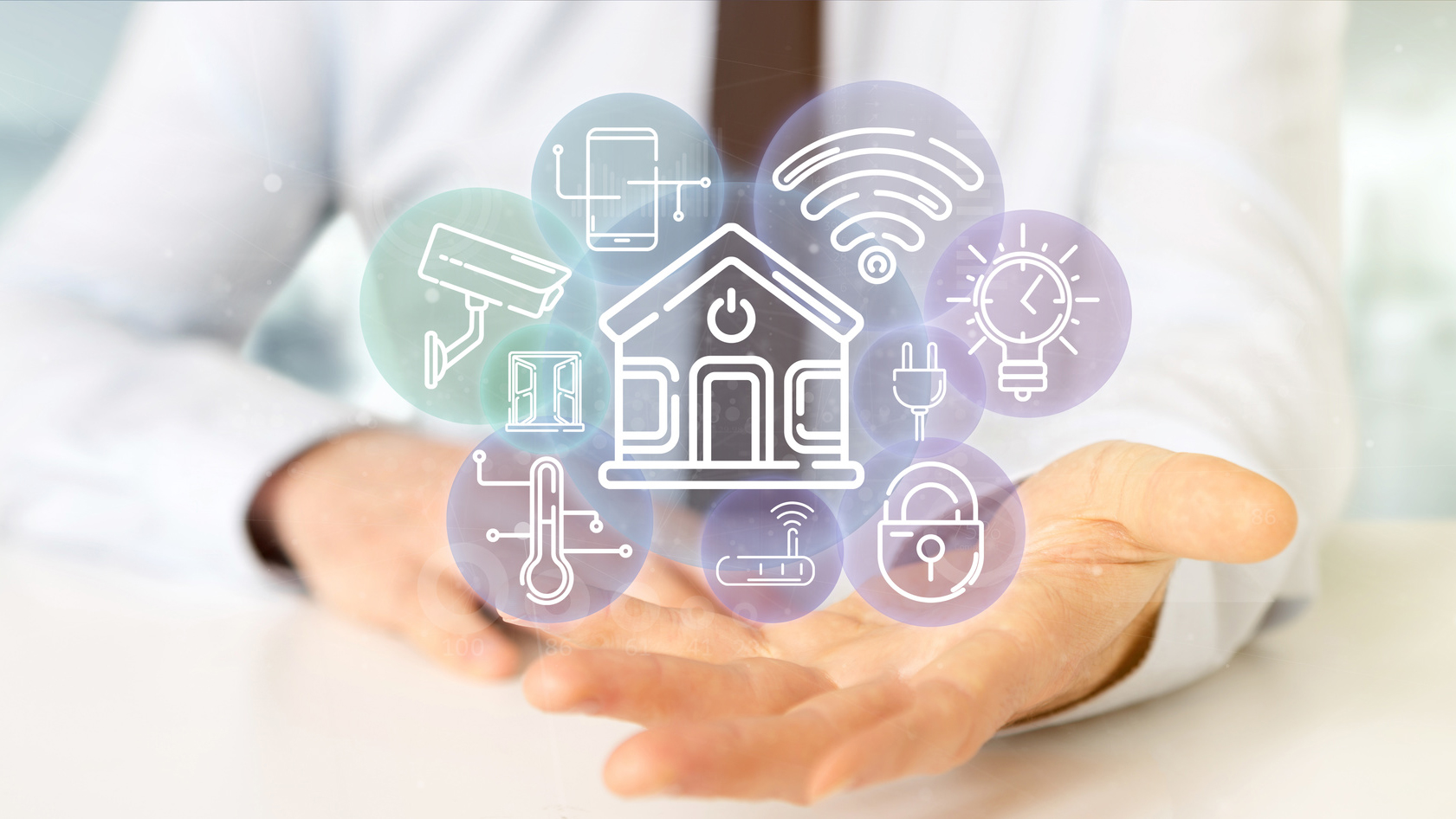 With 26 trade fairs for building services technology, Messe Frankfurt is a strong partner for the relevant manufacturers and visitor sectors worldwide, especially for experts in the real estate industry.
Digitalisation and urbanisation, two megatrends with global impact are enabling the real estate industry and building services trades to cooperate in sustainable and efficient systems for building planning, management and marketing in line with the building lifecycle.
The United Nations' forecasts for increasing population growth and the urge for urbanisation show how important it is is in times of resource scarcity and climate change to plan the "built world": By 2050, the majority of people will be living in ever-growing and newly emerging mega-cities. This means that water, air, heat, light, security and comfort must be guaranteed. The city as a living space and the horizontal and vertical movement within it demand intelligently connected building systems technologies.
Digitalisation and the use of artificial intelligence (AI) technologies have created interfaces in both building services engineering (keyword BIM) and digital solutions in the real estate industry (keyword PropTech) that form the basis for groundbreaking innovations.
Messe Frankfurt brings together and connects all relevant players who are looking for or offering marketable solutions to these challenges. It has the sector-specific expertise and a network for building technologies that is unique in the world.
News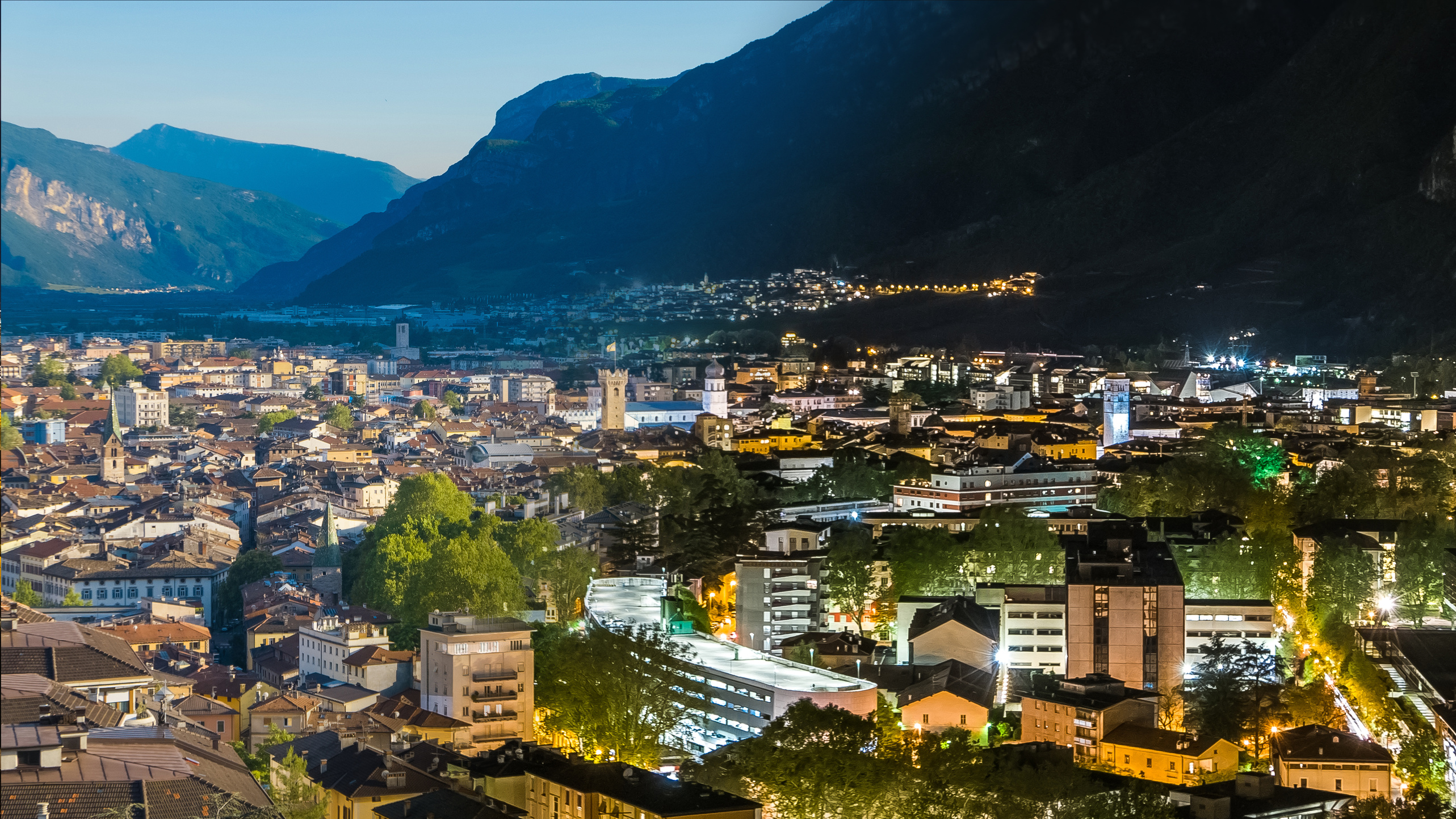 Degree of connectivity in real estate determines residential rankings of tomorrow

Location, location, location. The popular mantra of real estate value will come to new honours in the age of digitalisation of our regions, cities and neighbourhoods. And what's more, the popularity rankings of German residential cities are being reopened. There's more to consider than the metropolitan cities of Berlin, Hamburg, Munich and Cologne.
Read more
Image Material
Press photograph copyright
All of the photos on this website are protected by copyright. All rights of usage and exploitation are held by Messe Frankfurt GmbH.
These photos may be used free of charge for reporting on the event in question and/or on Messe Frankfurt. We would ask you to provide us with a specimen copy of any print media published, and to notify us of use in electronic media (internet). All photos must include the source citation "Messe Frankfurt GmbH / Name of photographer". No changes are permitted beyond modification to suit the required format. Any other use, particularly usage of a commercial nature, requires the prior written consent of Messe Frankfurt GmbH.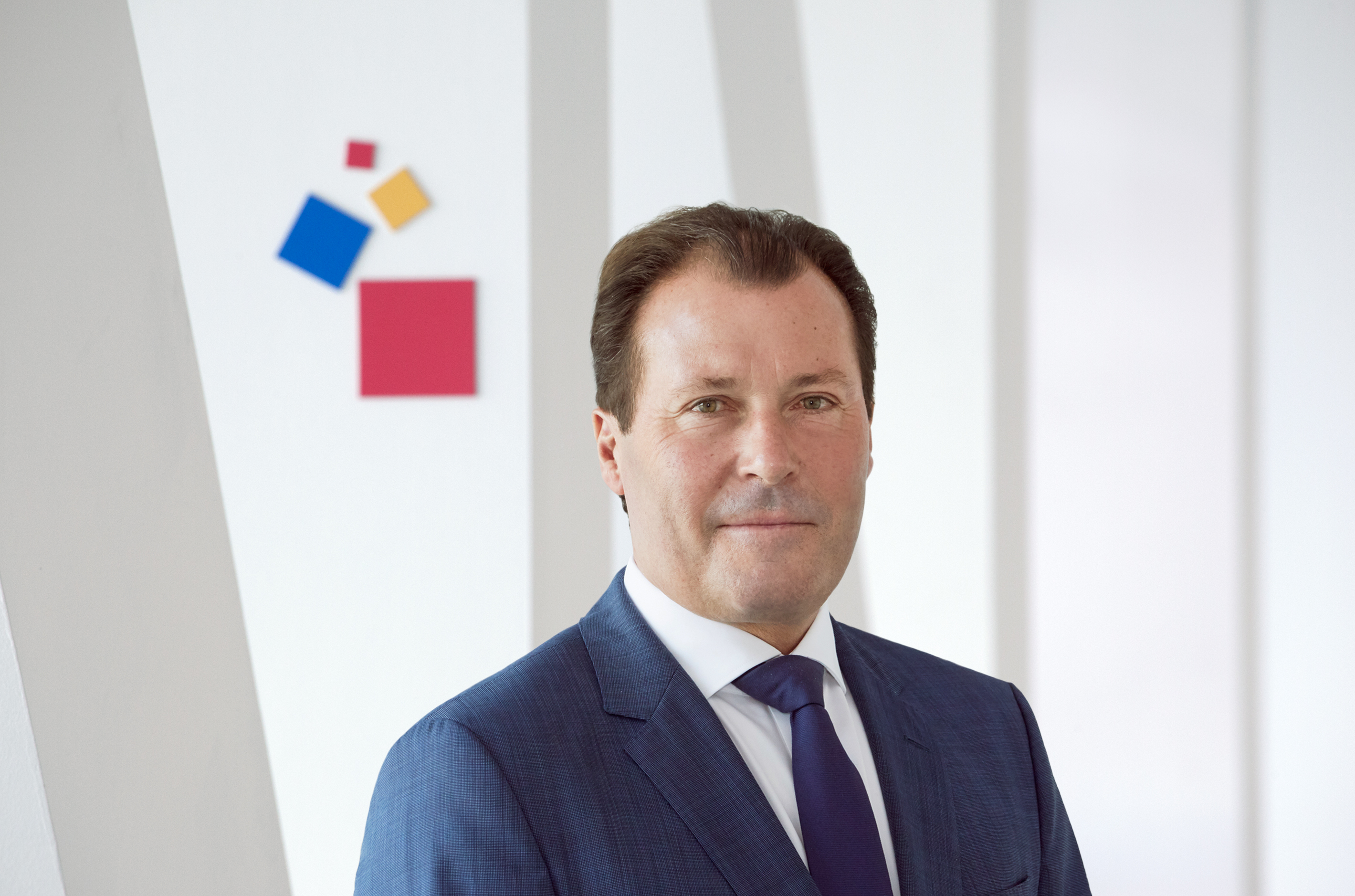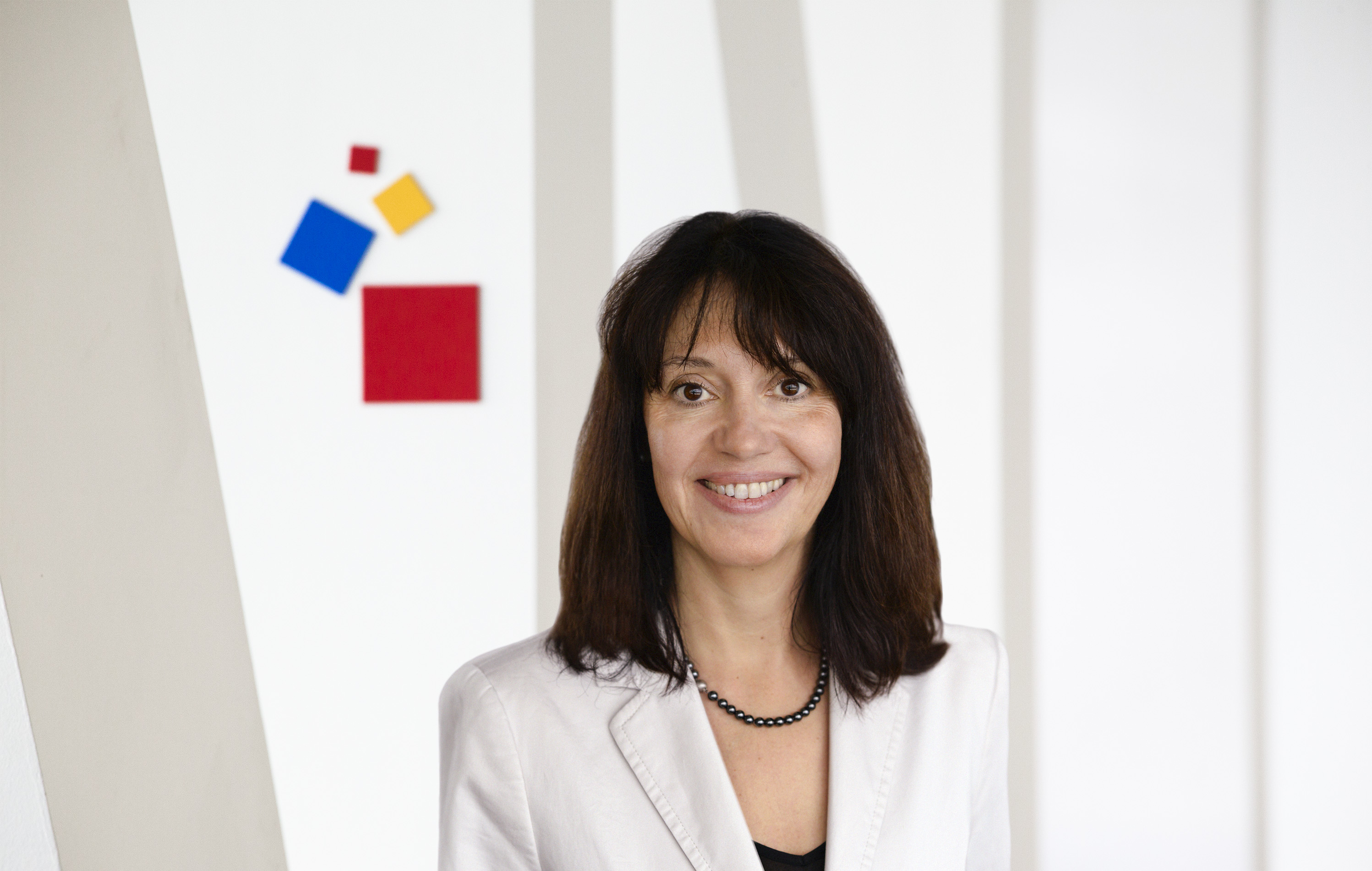 Instagram
Architecture and technology. Follow us on Instagram!
Open Instagram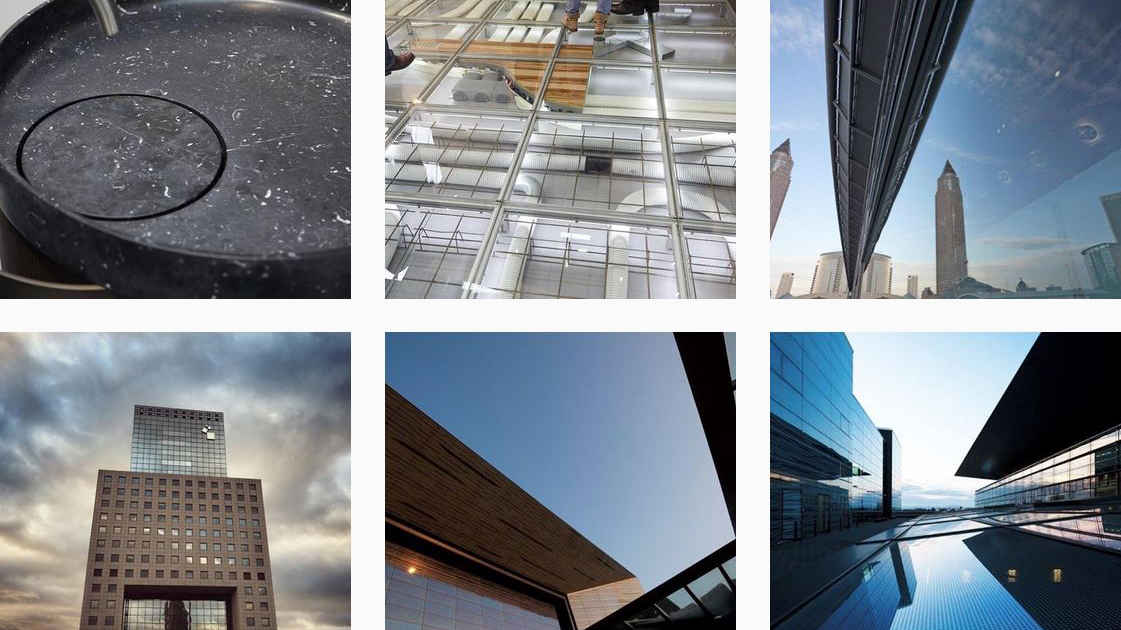 Find out more about the 80 Technology events here!