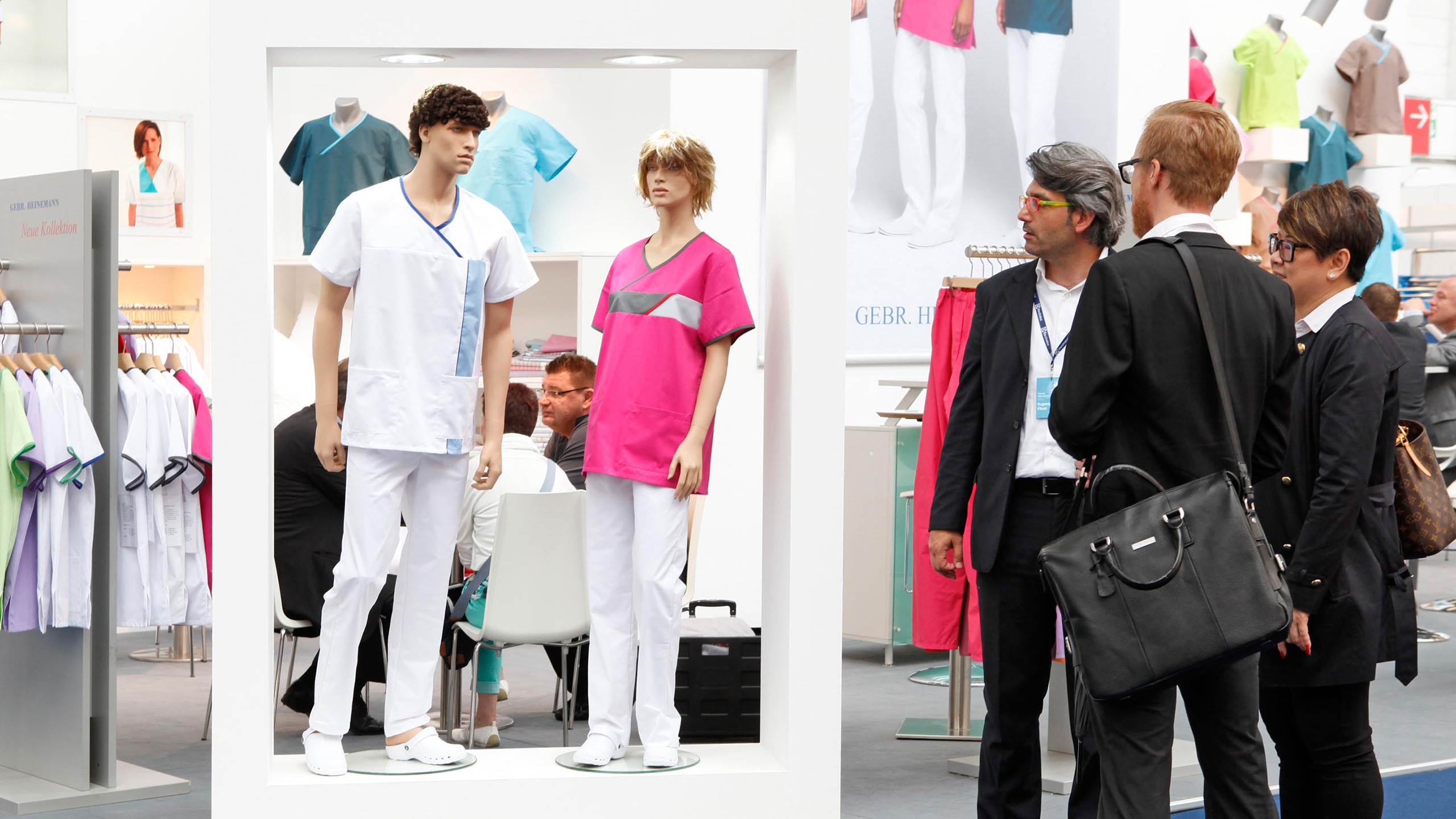 April 2020
More than just stain removal: Private laundries and textile service providers make a major contribution to primary care and in doing so help slow down the spread of coronavirus. They supply clean laundry and clothing to hospitals, care and retirement homes daily and support doctors and carers so that they can deliver their best in the current health crisis. While the number of intensive care beds is being ramped up and trade show halls are being repurposed as hospital wards, many textile care companies are being stretched to their limits. What they lack is recognition and support from the government. "Private laundries and textile service providers supply hygienic textiles to around 95 per cent of all hospitals and 60 per cent of all care institutions in Germany. Shouldn't this be considered of systemic relevance during a pandemic?" asks Andreas Schumacher, Managing Director of the Deutscher Textilreinigungs-Verband (DTV). The employers' and industry association turned to the political sphere some weeks ago in order to ease access to emergency childcare and protective equipment for its workers. After all, even if the risk of infection through contact with contaminated linen is thought to be minimal, businesses are obliged to take protective measures.
While laundries in the healthcare and care sector are working to capacity, according to the findings of a flash poll by DTV, those in the hotel and catering industry are already seeing sales losses of up to 90 per cent. The industry must therefore act as one. In a newsletter on 18 March 2020 the DTV states, "In this situation, the DTV encourages (...) companies to share information and, where appropriate, to help out with laundering capacities".
Textile care services for private households have also had to close their shops in some countries. However, this opens up new opportunities: while people stay at home, the industry's pick-up and delivery services, accessed easily through apps or online, are more popular than ever.  Texcare International, which will take place from 24–28 October 2020 in Frankfurt am Main, will also focus on new business models in the age of digitalisation,
#Coronavirus #DTV # Deutscher Textilreinigungs-Verband #Economy #German government #Texcare International #Laundry #Frankfurt #Germany #System relevance #Digitalisation #Textile care #Cinet
Find out more here:

DTV (2020): "Hygienische Wäsche für Krankenhäuser. Für die Politik nicht systemrelevant!"
Cinet (2020): "Coronavirus: prevention, risks and protocols for Professional Textile Care"

Perspektiven: Neue Businessmodelle "Von App bis RFID"

Tags