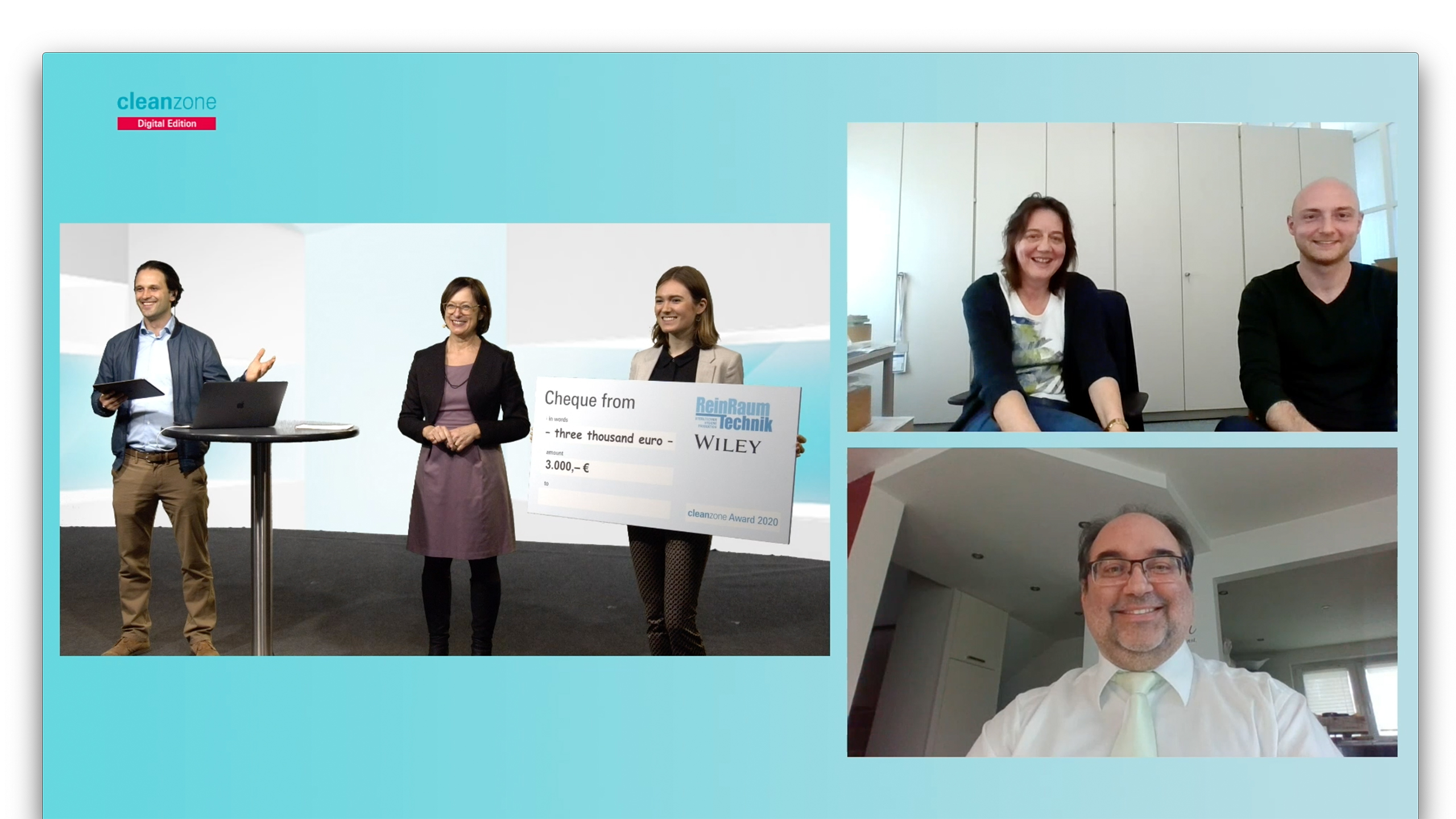 December 2020
Until now, textiles have been treated primarily with bactericides and fungicides to kill adhering microorganisms. Now, the Textile Research Institute Thuringia-Vogtland (TITV Greiz), together with the Humboldt University in Berlin and the company Ortner Reinraumtechnik, has developed a completely new process. And the principle is simple, sustainable for the environment and people, and based on air and light. A special dye with which the textile is coated serves as a photosensitizer. The dye is excited by light and goes into a higher energy state. In the presence of air, it releases the energy to oxygen, which becomes singlet oxygen. In its singlet form, oxygen is very reactive and kills germs in its immediate environment. Because it is very short-lived, it is only effective within a radius of 100 nanometers. It is therefore harmless to the person wearing the textile.
In order to scientifically substantiate the effect, the Textile Research Institute brought the Humboldt University of Berlin's Photobiophysics Working Group on board. The researchers were able to determine a 99.99 percent reduction in germs in coated textiles that were irradiated with light. Environmentally friendly and harmless to health - thanks to these properties, TITV Greiz sees great potential for the future in the antimicrobial finishing process. In addition to clothing for personnel in medical facilities and clean rooms, the coating can be used for respiratory protection masks or bed linen. Textiles for the food industry, the hotel industry and local public transport could also use this technology.
Visitors to the Cleanzone Digital Edition on November 18 + 19 also saw the high potential of this innovation and voted it the winner of the Cleanzone Awards 2020 by a wide margin. The award is an integral part of the international trade fair for cleanroom technology and contamination control and has been presented annually since 2012.
#coronavirus #Cleanzone Award, #Cleanzone, #hygiene, #Texcare International #Cleanzone #textile care.
More information:

Tags